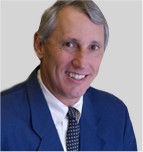 Vice President & Co-Founder
As Vice President of Gramatan Management, Inc., Gary Gutekunst oversees all field agents and serves as the lead advisor for several properties.
Gary is known for rolling up his sleeves to work with a plumber or contractor on any one of the buildings he personally manages. Because of his dedication, hard work, and his experience in crisis management, Gary has been a three time winner of the Management Leadership Award by Habitat magazine.
Prior to forming Gramatan with Bram Fierstein in 1989, Gary was CFO at Houlihan-Lawrence overseeing the management of 20 luxury properties. He also spent 15 years as an accountant, with seven years in public accounting.
what our clients say...
"They worked closely with our attorney and the union and we prevailed...."
Anonymous