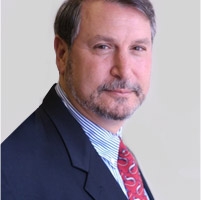 President & Co-Founder
Principal Since day one, Bram Fierstein has been involved with every property Gramatan Management, Inc. has overseen. His deep commitment to strong customer service has been the foundation for Gramatan's success. It has al lowed Gramatan Management to become the premier management company serving greater Westchester, Bronx and Rockland Counties.
Bram is known for giving clients round-the-clock access, as he is aware it's the only way to create a true partnership with a building's board and residents. He is also widely recognized for his ability to develop innovative and customized plans to turn around buildings on the edge of physical and/or financial failure. As a result, Bram is considered to be one of the foremost experts in the property management field in Westchester County and has appeared on numerous industry panels and been quoted extensively in publications serving the condo and co-op markets.
Prior to founding Gramatan with Gary Gutekunkst in 1989, Bram was comptroller of David Bradley Management, where he oversaw financial management for 45 properties with more than 2,000 units.
what our clients say...
"Just two days after Gramatan picked up and went through our files, we ..."
Anonymous